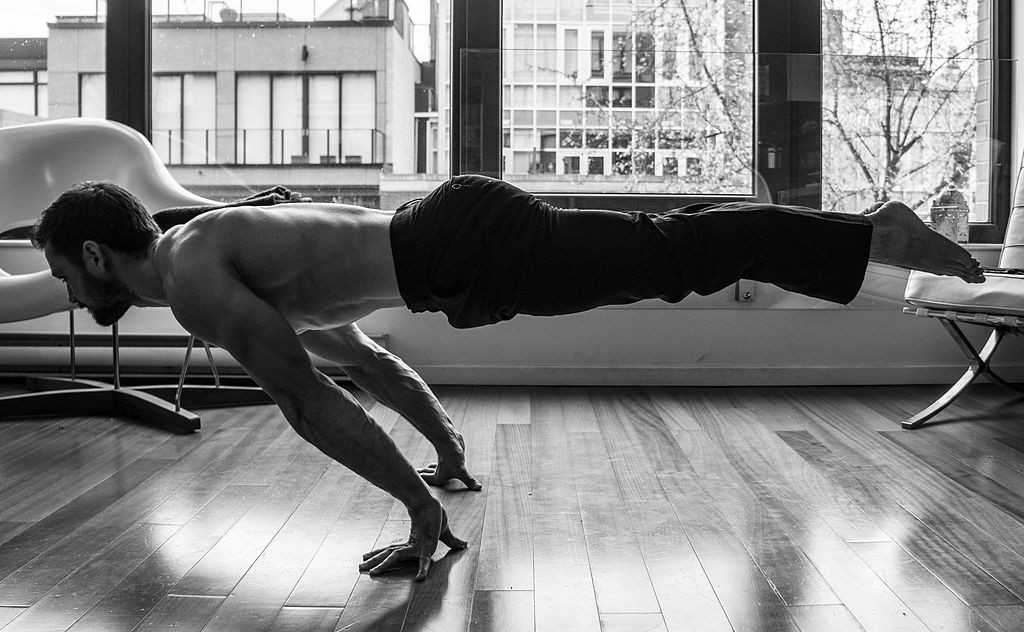 Like many of you, I grew up thinking lifting weights was a prerequisite for building muscle. In my mind, push-ups and pull-ups weren't enough to stimulate muscle growth and would only benefit beginners until they were ready to work with weights.
Turns out I was wrong.
In my training programs, I put a heavy emphasis on bodyweight exercises. No need for a gym membership or special equipment and the ability to progressively overload the muscles with more natural, more "authentic" movement patterns.
I believe you can build a fantastic physique without ever touching a dumbbell.
Weight-Training Versus Calisthenics
Calisthenics (from Greek "kalos"= beauty and "sthenos"= strength) is the application of bodyweight to strengthen and develop the body. By changing the leverage and/or increasing the exercise complexity, you can modify the challenge to suit your individual level of fitness. I use the terms calisthenics and bodyweight training interchangeably.
"You can't build muscle doing push-ups, son."
Calisthenics can build massive strength and size if done properly. Don't let anyone tell you any different. You don't need weights to get big and strong.
Ever tried doing 4 sets of 15 perfect one arm push-ups? Ever worked your way up to single-leg pistol squats and super-setted them with jump squats? If you did, you knew building muscle and strength doesn't require anything other than your own bodyweight.
Muscles don't respond magically to weight-training. Muscles respond to the mechanical tension and the metabolic stress induced by training. How that systemic stress is produced is irrelevant!
Look at gymnasts, for example. They rely solely on bodyweight training. Not only do they look better than 99% of the people lifting weights at the gym, they're also considerably stronger.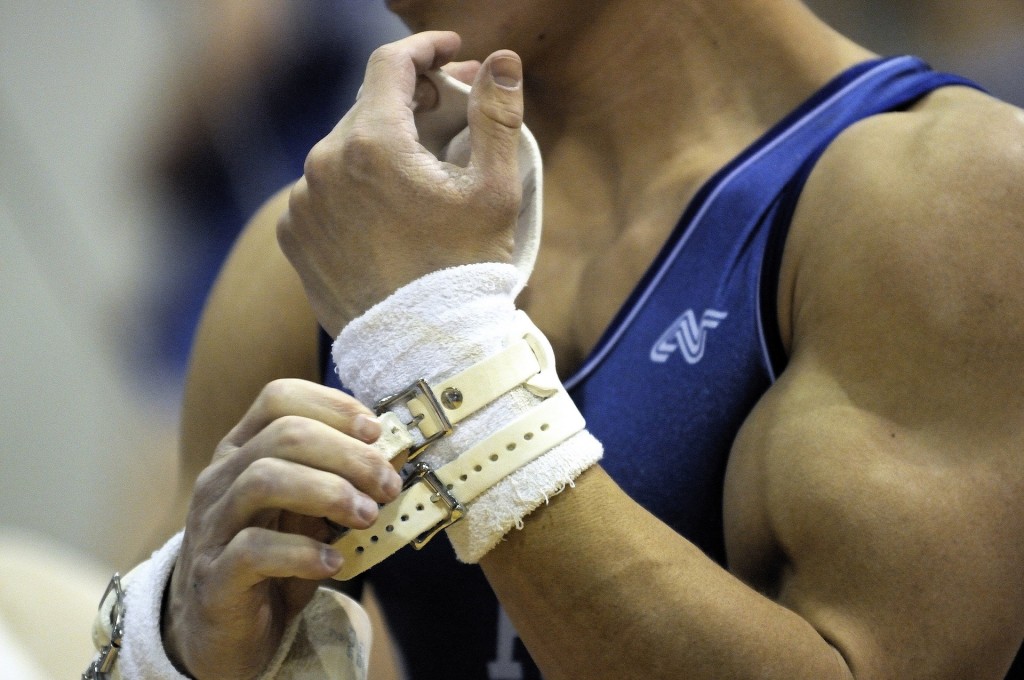 So what's the answer? Should you abandon the iron and focus exclusively on bodyweight training?
The Best of Both Worlds
Calisthenics reign supreme if you're talking complete physical development. Yes, you can build bigger muscles lifting heavy iron, but you'll never develop the same muscular coordination and full-body athleticism with weights alone.
Bodyweight training teaches you how to recruit multiple muscle groups to work in unison towards a particular goal. I also firmly believe that this form of training promotes strength that is more transferable to everyday life. Become a master of bodyweight training.
Before you cancel your gym membership and throw away the dumbbell set you got for Christmas, let me just tell you this: Weight-training isn't obsolete. Far from it.
Lifting iron is great for sculpting and fine-tuning a physique. It allows you to target and isolate specific muscles more so than bodyweight training. You can focus on particular parts or "heads" of the muscle and progressively overload them, thus creating a balanced and proportioned body.
You can also easily adjust the difficulty by using different weights, making weight-training suitable for beginners and advanced athletes alike.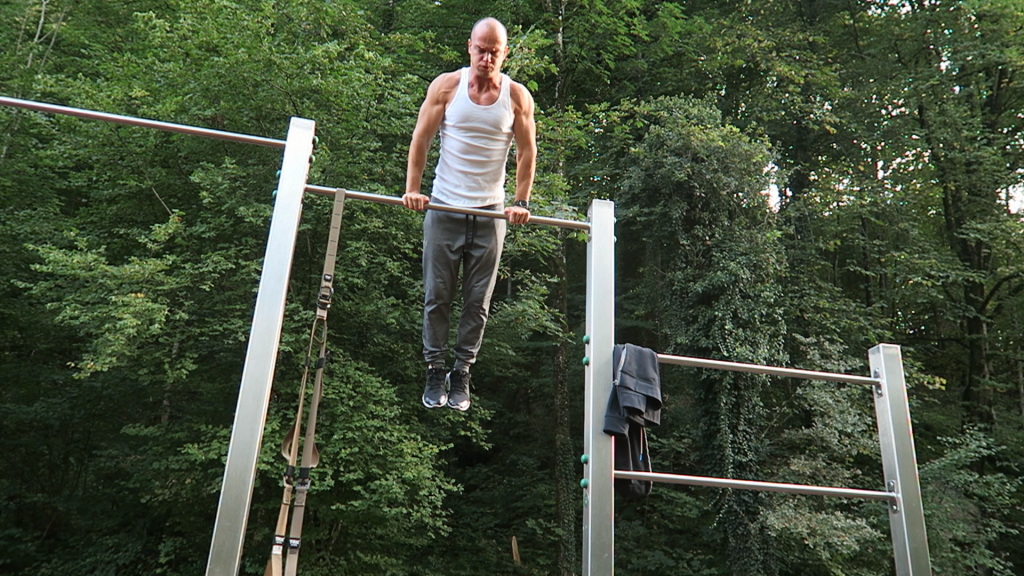 Personally, I base my training on advanced bodyweight movements. I've gotten the best results of my life with progressive calisthenics in terms of strength and size. I do, however, occasionally incorporate weight-training into my routine because I enjoy it and because it keeps my workouts from running stale.
Instead of arguing over which form of training is superior, combine calisthenics with traditional weight-lifting. Both methods have their place. Both can produce phenomenal results.
Why not use every tool available to build your body?
The Verdict:
Calisthenics and weight-training both build muscle and strength
Muscles don't care whether they're being worked with weights or with bodyweight training
Monitor how your body reacts to the different stimuli
Don't be dogmatic – Use every tool at your disposal
At the end of the day, you should do the stuff that is fun, challenging and rewarding to you. Don't get caught up in dogma. Experiment with different training styles and find what works best for you.
Thank you for reading
Victor