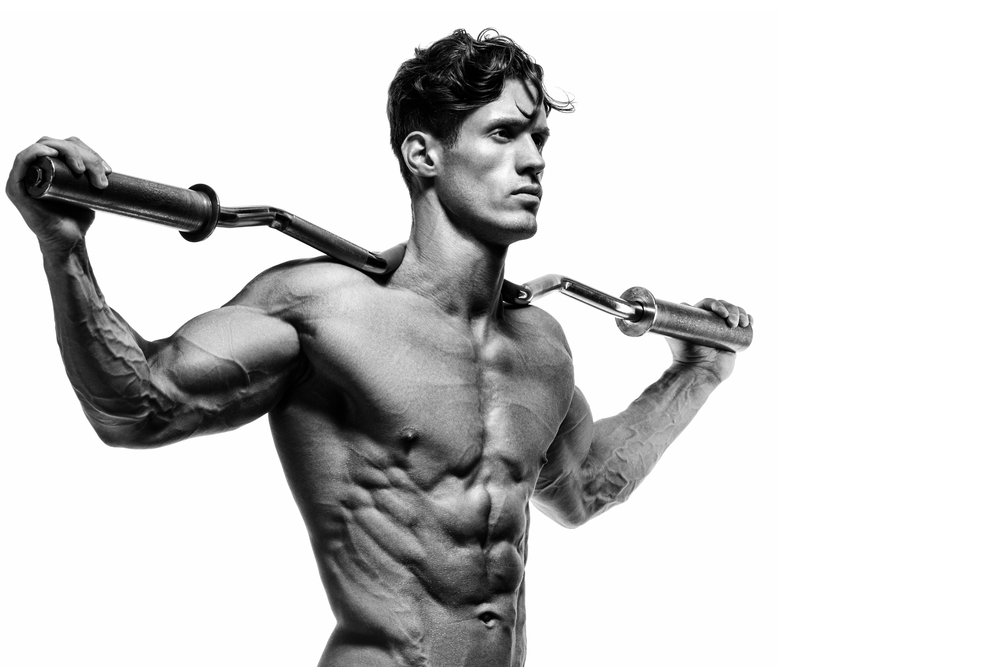 The more I study this game of fitness, the more I believe a minimalist approach to be optimal for 95% of recreational athletes. I've wasted many years training like a bodybuilder, doing 3-4 exercises per muscle every session and focusing on pumps over progress.
I now stand corrected.
If you want to see how far you can push your genetics you need to train differently. In this article I'll give you the only 5 exercises you'll ever need to build muscle and get superhuman strong.
Five exercises to rule them all.
Command Your Muscles To Grow
"Why is building muscle so hard?"
Muscle tissue is very "inefficient" as it requires a lot of fuel to maintain. Muscle is the most metabolically active tissue in the human body. It burns through a ton of energy (calories) during activity and rest.
As far as your body is concerned, adding muscle is a luxury, not a priority.
The human body is a highly adaptive organism, however, built to survive and thrive under the most unforgiving conditions. Give it a reason to respond and it will.
If you've failed to build an appreciable amount of muscle thus far, it's because you've been training for development, not strength. Get stronger and eat enough to support growth. The specific training techniques or nutritional methods you choose to apply are merely subsidiary.
Consistently confront your muscle with heavier resistance and you will grow, regardless of genetics, athletic background or any other excuse people come up with to stay out of the gym.
Mechanical overload is the main driver of muscle growth.
That's fancy talk for: get stronger = get bigger
Base your workouts on heavy compound movements (see below) and add higher rep accessory work to maximize hypertrophy and keep your workouts from running stale.
The 5 key exercises are carefully chosen for their ability to recruit and overload a large amount of muscle fibers. As much as I like to do isolation work like lateral raises, curls and triceps extensions, these exercises are not mandatory for building a powerful body.
The Five Best Muscle-Building Exercises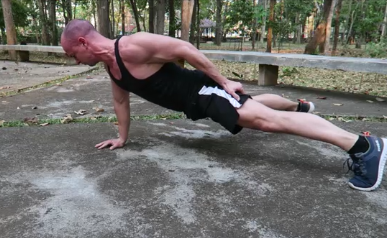 Push-Up
Chin-Up
Horizontal Row
Squat
Hanging Leg Raise
The push-up is the king of upper body exercises, mechanically far superior to its gym equivalent the bench press.
Work your way up to the one arm push-up. If you hit 10 reps (slow and controlled), elevate your legs (i.e. on a bench) for additional resistance. Once you can do incline one-arm push-ups for reps, you'll have attained a level of strength and muscularity very few ever will.
Horizontal pulls ("Horror Pulls") build up the muscles of the upper back, traps, rear delts and arms unlike anything. Do them using a barbell, gymnastic rings or a TRX (like this one). You can easily modify the difficulty here by changing your foot position.
I know you're not just interested in upper body strength and performance. You want chiseled abs like the guys in the movies. Hanging leg raises are the only ab exercise you'll need to carve out a shredded 6-pack. Again, start with easier variations such as the knee raise and slowly build up to leg raises with your legs straightened out in front of you.
What's that you say? Push and chin-ups are too easy? You're in for a world of hurt.
Progress over Pump
It's not what you do, it's how you do it.
Your goal with these key exercises is to progress in the 6-10 rep range. Once you hit 10 reps in a given exercise, you'll start adding weight in small increments, or increase the difficulty (i.e. unilateral work) and repeat the cycle.
If you can currently do 10 picture-perfect chin-ups, add 5 kg (using a dip-belt) until you can hit those 10 reps again, add more weight and repeat the cycle. Do the same for the rest of your key exercises.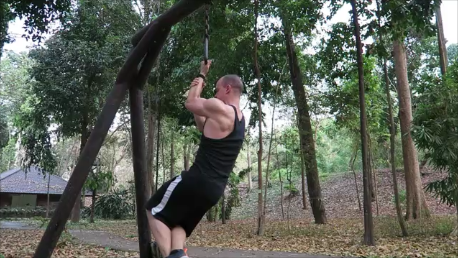 Every workout is an opportunity to move closer to your physique and performance goals. Don't waste your time mindlessly pumping rep after rep. Unless you're a genetic freak, this type of training will get you nowhere.
Your objective must be to make strength gains every session.
Train Your Legs
Heavy lower body training, by many, is regarded as the holy grail of bodybuilding. If you don't squat 3+ plates you're either a long-distance runner or a pussy… so they say.
When I first started getting into weight lifting, I trained legs hard 1-2x per week. Squats, leg presses, extensions and curls were performed diligently and progressively. My stubby legs are ideal for squatting heavy, hence I made massive improvements seemingly overnight.
What did I get from training legs like a bodybuilder?
A fat ass and bulky legs that didn't fit into a regular pair of jeans. And while I was getting crazy strong in the gym, I'd barely make it up a flight of stairs without burning out.
Bulky legs with no real world performance? I'll pass.
I still train legs, make no mistake about it, but I have my priorities straight. Sprints, unilateral leg training (i.e. pistol squat), and walking lunges (my favorite) are the exercises I focus on. I train for performance, not for growth.
If you have toothpicks for legs, however, you'll need to prioritize lower body training. Don't waste your time with isolation movements such as leg extensions and curls. Focus instead on squat and lunge variations i.e. 3-4 sets of heavy barbell squats, followed by walking lunges (for time).
Additionally, you want to perform sprints 1-2x/ week for overall conditioning and lower body strength that defies the forces of gravity.
Key Exercises: Gym Edition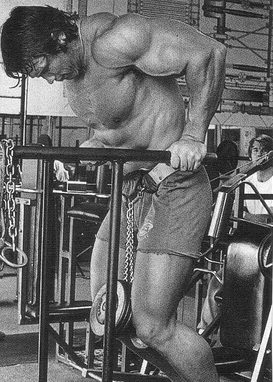 If you train primarily with weights, that's fine. Bodyweight training and pushing iron work equally well if performed progressively. Below are 2 gym equivalents you can use to supplement your bodyweight workouts.
Dips are preferred to the bench press or other pressing movements frequently performed at the gym. The downward pressing motion activates the chest more effectively than pressing away from the body at 90 degrees (i.e. flat bench press) or an upward motion (i.e. incline bench).
Get strong in the weighted dip and you will build an armor-plated chest.
The bent-over barbell row (aka Yates row) is a great exercise as it allows you to overload the back muscles with heavy resistance.
Start with light weights (or just the bar) and learn to activate your lats, not your traps and biceps, when pulling the bar to your lower ribcage. This will take some practice. The bent-over row is one of the most frequently abused exercises in fitness, but done properly, it's also one of the most effective.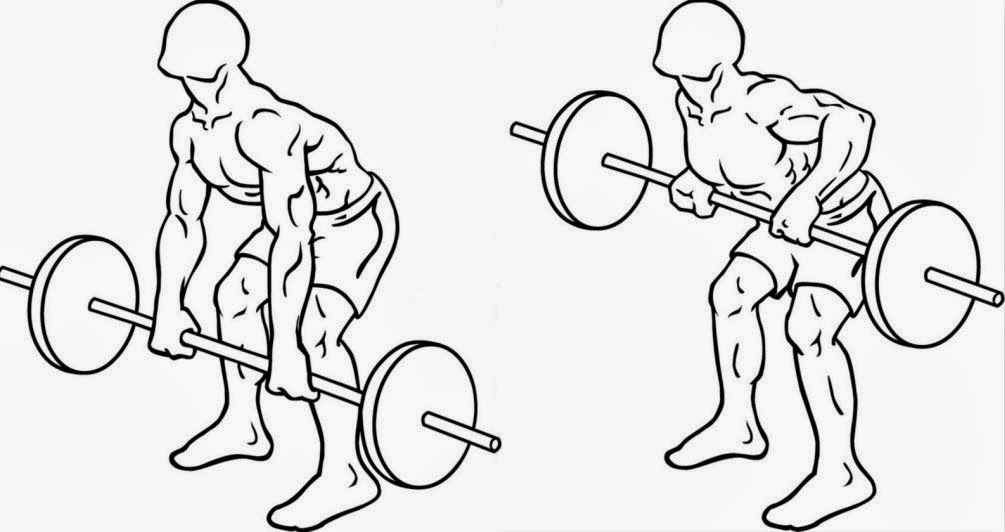 Now put down the muscle magazines and start building some damn muscle.
Go ahead, make me proud.