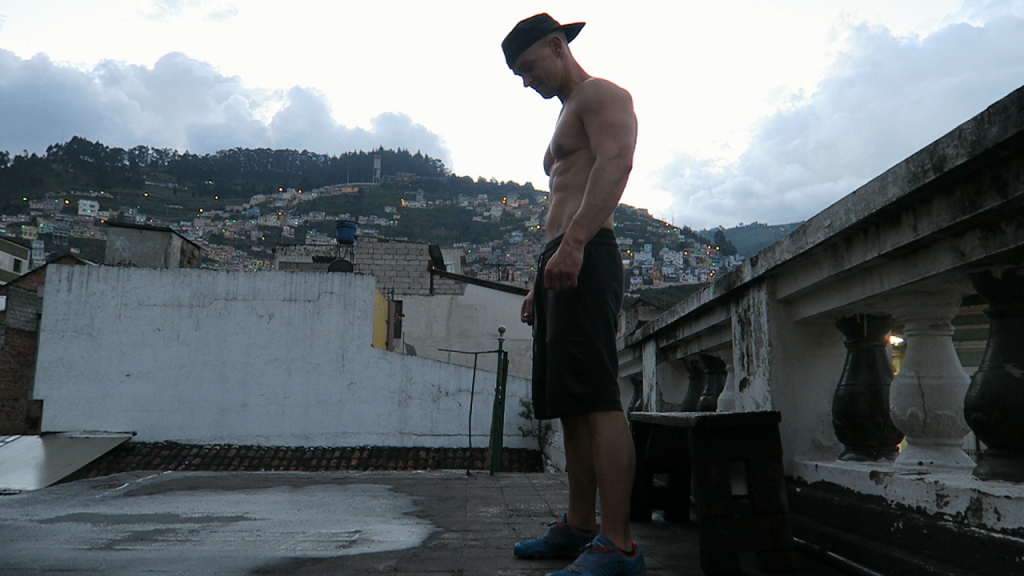 I gotta tell you something.
I don't enjoy filming myself or talking to the camera. I don't enjoy recording my workouts or the occasional rant. But you gotta do what you gotta do.
You gotta do what you gotta do.
Don't feel like preparing and eating high-quality meals? Get it done.
Don't feel like going to the gym today 'cause you're tired and it's late? Get it done.
Don't feel like doing another rep because it hurts? Get it done.
Don't feel like logging an hour of cardio every day to lose the belly? Get it done.
Don't feel like doing what you know you have to do?
GET IT FUCKIN DONE.
I'm telling myself this every day.
Because God knows I'm not perfect. I'm no stranger to procrastination and wasting time.
I'm a relentless machine when it comes to training. I don't miss workouts. I don't skip a beat in the gym.
But in other areas, I frequently go off track.
I'm no better than you. Even if you're a fat, lazy bastard – You and I – we are the same.
I have my off days. My nutrition is not always on point. My time is not always well spent. And here I go, it's been a week since I wanted to upload this training video and I didn't do it.
I kept pushing it to later. A lethal mistake no matter who you are.
Bottom line is we all fall off the wagon. Some people simply choose to never hop back on. And before they know it they're fat, sick and miserable.
How do you beat indecisiveness, procrastination and a lack of motivation?
Man the hell up and get it done. Yeah, that is ALWAYS the solution.
Be a killer. A relentless animal. Go after the things you want with an intensity that leaves people around you scratching their little pea heads. Go so hard they tell you to relax and take it easy… and then go harder.
That is how you get the body, the paycheck, the life you want.
On a completely unrelated note…
I've been experimenting with higher volume workouts for the last 6 months. Instead of my usual 2-4 sets per exercise, I would routinely do 5 sets or more.
And I gotta tell you straight up, it was a waste of time.
I haven't seen any benefit with doing more sets in the gym. In fact, I felt like it was detrimental to my strength and performance.
Now, this comes as no surprise to me, as it is perfectly in line with my experiences over the last 15 years of training.
But you know, you have these days where you feel invincible (months, in my case) and want to test your limits anew. Regardless, trust me when I say 2-3 hard sets are all you need and much preferred to 5, 6, 7 or 10 sets.
Quality over quantity. Always.
You'll recover faster, you'll be stronger in the gym and your muscles will remain fuller between sessions. Focus on a few good sets and don't overstay your welcome in the gym.
More work doesn't equal better results.
You can't maintain a high level of intensity for 10 sets of single-leg squats or handstand push-ups. But you can certainly go berzerk for 2 sets (unless you're a pussy, but then there's no hope for you anyway).
Personally, I limit my output to 10-15 total sets per workout. No more.
If you feel smoked after your workouts, you're missing the boat. Your training sessions should leave you feeling like a million bucks not like a train wreck.
You should always feel like you have a little left in the tank, not like you need a vacation to recover.
If, on the other hand, you feel like you can't get a good workout with 15 sets, ramp up the intensity, Sally. Leave the light pump work for the bedroom.
Channel the beast and unleash it on 2-3 hard sets per exercise, go home, eat, rest and come back bigger, stronger and better. The end.
Ready for some real action?
LEAN MACHINE 2.0 is now live.
The latest version includes two all-new chapters, crisper images and a few other goodies. It is the definitive edition of the best fat-loss program on the market. Get it while it's hot.
If you're still confused about how to eat, train and live to become the ultimate you, what are you waiting for?
Pull the trigger. The time is now.
I'll see you on the other side
V