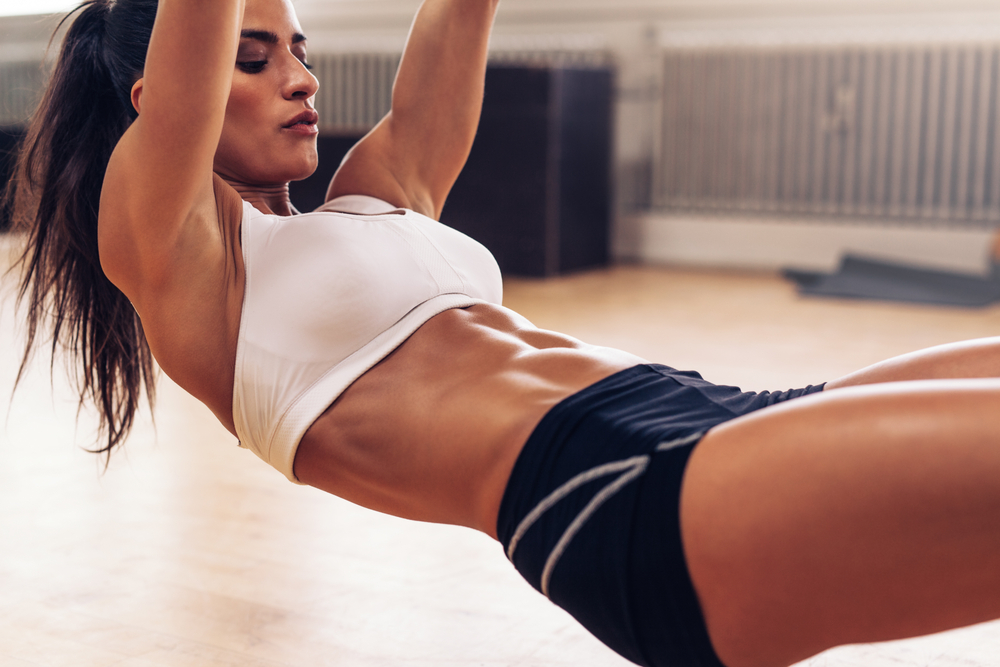 How often should you train for optimal results? 4, 5, 7 times a week?
It depends. What are your goals? Athletic performance? Muscle-gain? Weight-loss? Sheer sexiness?
If you're training strictly for performance, a higher frequency is justifiable. Look at professional athletes for instance. They train multiple times a day to hone their skills (granted, most pro's receive additional "help", but that's another story).
A higher training frequency can work if your nutrition and recovery are on point. But in most cases, training less often will produce better results in terms of size and strength. Here's why.
Progress over frequency
Strength progress is the most powerful driver of muscular growth and adaptation.
Your muscles will not grow bigger and stronger if the load you're using to work them is not increasing. Why would they? Yes, pump work will cause some sarcoplasmic hypertrophy and cell swelling, getting your muscles to expand. This will only get you so far, however. In order to keep making gains you need to force heavier loads onto your body. No way around it (for a natural athlete, that is).
As a novice lifter you can progress with a higher training frequency. But as you get stronger, your system will need more time to recover and recuperate from the intense training stress.
Now, if you're like the majority of trainees, who never truly test their limits, you can train as often as you want. But don't expect any noteworthy results. If you're trying to build muscle or get stronger, a lower frequency is what I'd recommend.
There are exceptions to this rule… but that's what they are EXCEPTIONS!
"But Victor, that bodybuilder says he trains 6 days a week… and he's big."
I understand your skepticism. But you need to realize that the recommendations doled out by "enhanced" athletes are meaningless to you. Meaningless.
Stop wasting your time doing bodybuilding routines and start making some real progress by getting your numbers up. Same with bodyweight training. Increase the complexity, the reps or incorporate advanced intensity techniques to provide a powerful stimulus for adaptation.
Watch this:
If you're bench pressing 60 kilos (135lbs) there's no way on earth you'll build big and powerful pecs. But if you get your bench press up to 1.5x your bodyweight (120kg for an 80kg lifter) or even 2x your bodyweight (hello Superman), you will make incredible gains in muscle size and strength (obviously).
"[…] if the body is presented with a demand rationally greater than it is accustomed to and enough recovery time is given to trained physiological systems, it adapts to the stressor by becoming stronger." (Bompa/ Buzzichelli, 2015)
Do everything you can to increase strength. For most people, getting stronger requires good programming (little to no overlap), sufficient nourishment and adequate REST(!!).
Nobody talks about the necessity of rest anymore. It's just not sexy. People want to believe they need to be in the gym 7 days a week in order to build a good physique. But that's simply not how this works. This pseudo "hardcore" mentality preached by many weightlifters is in no way supported by science (or logic, for the matter).
With that being said, if you're working out 5+ days a week, you're not training intensely. I don't care what you do or think you're doing. If you trained progressively every time you stepped into the gym, there's simply no way you could keep frequency that high (unless you're a beginner).
Old school muscle
Did you know most pre-steroid era bodybuilders trained 3-4 times per week.
They focused on strength progression over training frequency. The difference between those men and the athletes you see on bodybuilding stages and magazine covers today is they had to figure out ways to strengthen and grow their bodies without resorting to mind-numbing amounts of illegal substances.
The modern bodybuilder is nothing more than a walking chemistry lab. I'm not saying this to take away from their hard work and achievements. These men and women sacrifice their lives in order to get bigger. But they are not the ones you should go to for training advice.
"So what is optimal then? How often should I train?"
Research indicates that a trained muscle requires 48-72 hours to recover fully. Say you train your chest on Monday, you would be able to hit it again on Wednesday. But if you've ever trained with a higher frequency, you know that there's more to it.
It can take your muscle up to 96 hours to regain pre-training strength levels (McLester et al, 2001). It's not the particular muscle rather than the systemic recovery you need to worry about.
Back in the day, when I competed in kickboxing, I would be in the gym 6-7 days a week, every week. To my detriment, I didn't realize that I was in a constant state of exhaustion. Sky-high cortisol levels from the intense combat training 4 days a week with 2-3 additional strength and conditioning sessions, compromised sleep quality, immune function and digestion.
I never allowed myself to fully recover. On competition day, I was fatigued and unable to replicate gym performances. (Big surprise, considering the fact that I was burnt-out 24/7). Looking back, I would have reduced my training output to 5 sessions a week max. Only going all-out on 3 sessions and focusing on technique and skill drills on the other two and giving myself 2-3 days of rest and recovery, instead of 1. You live and you learn.
What's that? You don't care about performance? You only want to get bigger, leaner and stronger?
The best strength gains I ever made was when I trained 2x/week.
"You can't build muscle training twice a week… that's bullshit Victor"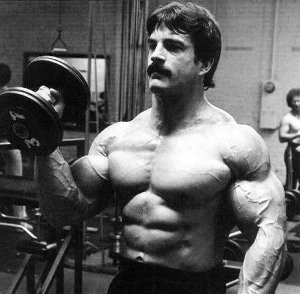 Well, that's where you're wrong sunshine. Look up Mike Mentzer's high intensity ("Heavy Duty") training.
This guy was arguably one of the best built men to ever step on a bodybuilding stage. He was notorious for his radical approach to training. Working out as little as once per week, with no more than a single set per exercise (!!).
So much for not having the time to get to the gym and work out, because of your "busy schedule".
"The question you should be asking yourself is not how much exercise do I need, but how little do I require."
-Mike Mentzer
Train less, train harder
Intensity trumps frequency. But then again, who am I to tell you what you need. I don't know your body (although chances are, you don't either). It is up to you to find your personal optimum.
Experiment and figure out how many times you can hit the gym and keep improving consistently. If that's 2 workouts a week, great. If you can progress working out 4x a week, fantastic! But don't sacrifice progress for frequency. Unless you like spending time at the gym, consistent progress is what you must strive for, not a semi-decent pump 6 days of the week.
I mean let's be real here, if you workout, you might as well get bigger, stronger, leaner and not look the same month after month, year after year. What are you in this for?
The verdict
Train 2-4x per week
Focus on strength progress
Higher frequency for performance/skill training
Lower frequency for continuous muscle and strength gains
Don't listen to bodybuilders or "genetic freaks"
Progress, progress, progress, progress, pro… say it with me! The number of days you spend at the gym is irrelevant. Did you improve in the last 7 days? How much stronger did you get in the last month?
Thank you for reading
Victor
Resources:
Bompa, T./ Buzzichelli, C. (2015). Periodization Training for Sports. Human Kinetics, third edition.
McLester, J. R., Bishop, P, Smith, J., Dale, B., & Kozusko, J. (2001). Effect of training volume on recovery from resistance exercise. Medicine and Science in Sports and Exercise, 33(5)