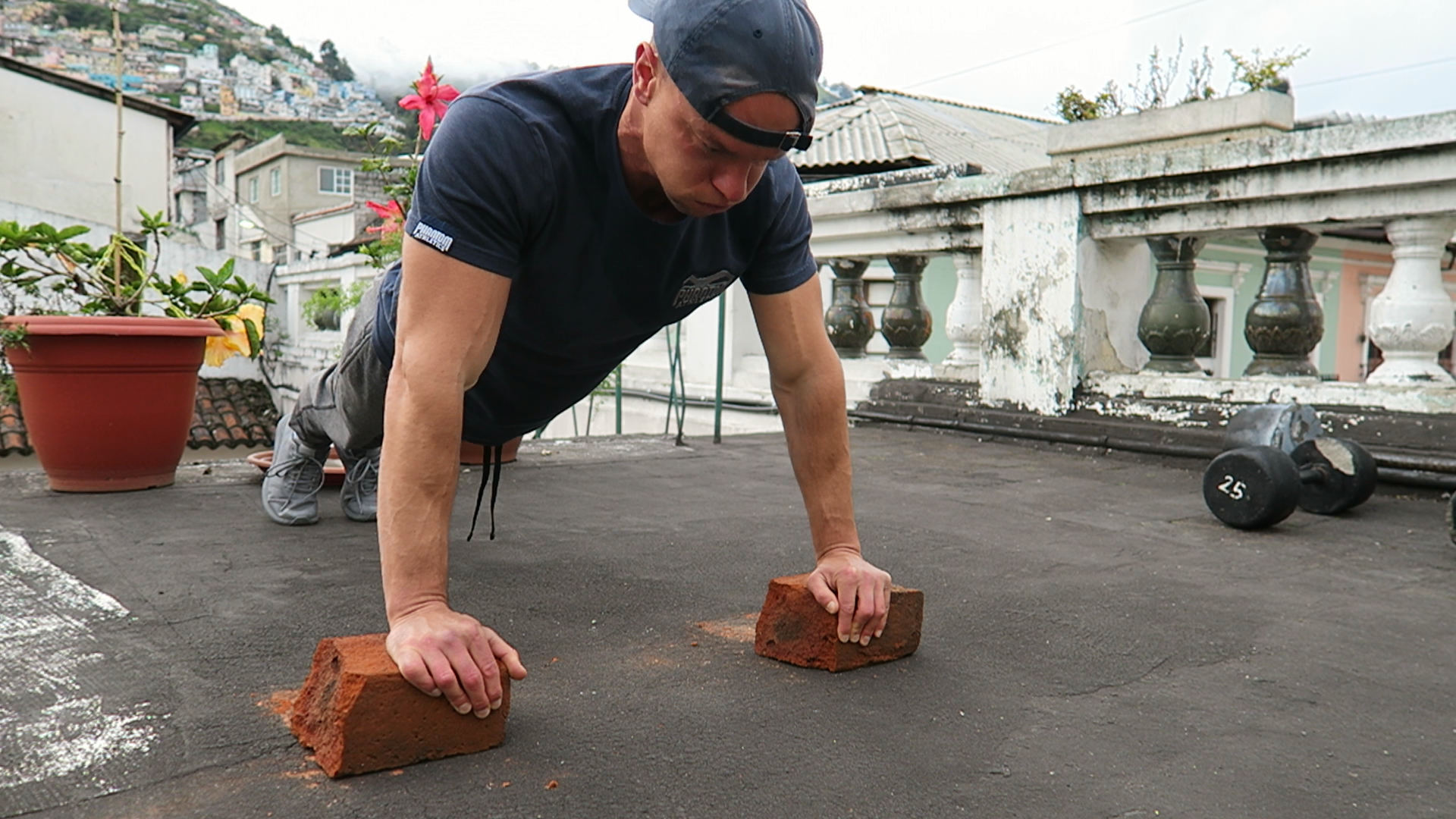 "Solo como de noche."
"I only eat at night", I said.
Their eyes almost popped out of their heads.
It was a beautiful Sunday afternoon in the south of Quito and I was invited to a friend's family reunion.
After introducing myself to the hosts, I was immediately offered some chocolate cake and a coke.
If you know anything about the culture here, people are always eating. You've never seen anything like it.
While they do share a similar concept of breakfast, lunch, and dinner, hardly a moment goes by without something fried or sugar-laden entering their mouths.
[Unsurprisingly, the majority of the populace is in miserable physical condition.]
When I happily declined their offer for cake and explained that I only eat in the evening, their entire world was turned upside down.
Now, I don't usually go around telling random people about my very unusual routine, but in this case, I wanted to clear the air in advance.
Not unsurprisingly, they were dismayed. But after answering the usual assortment of questions that come up during this conversation, everybody went back to doing their thing.
Grandpa, however, couldn't help himself. With a hint of confusion and sheer unbelief in his eyes, he asked: "Excuse me, sir, but does everybody in your country eat like that?"
"Solo los locos." – "Only the crazy ones", I answered.
The Best Diet I've Ever Known
I've been playing around with various intermittent fasting/time-restricted feeding protocols for over a decade.
About half a year ago, however, I decided to do something a little more radical. I started fasting for 24 hours once a week, every Monday.
No food from Sunday night to Monday night. Water was allowed. Nothing else.
After a few weeks on this regimen, I realized it was doing something to me. Something profound.
Despite running on empty, I felt great.
Calm, clear, collected & more than anything… unreasonably happy.
Training was also fantastic. Granted, it took me longer to warm up and get into the groove, but once I had arrived there was no stopping me.
I experienced some of the best workouts of my life after 22-24 hours without food.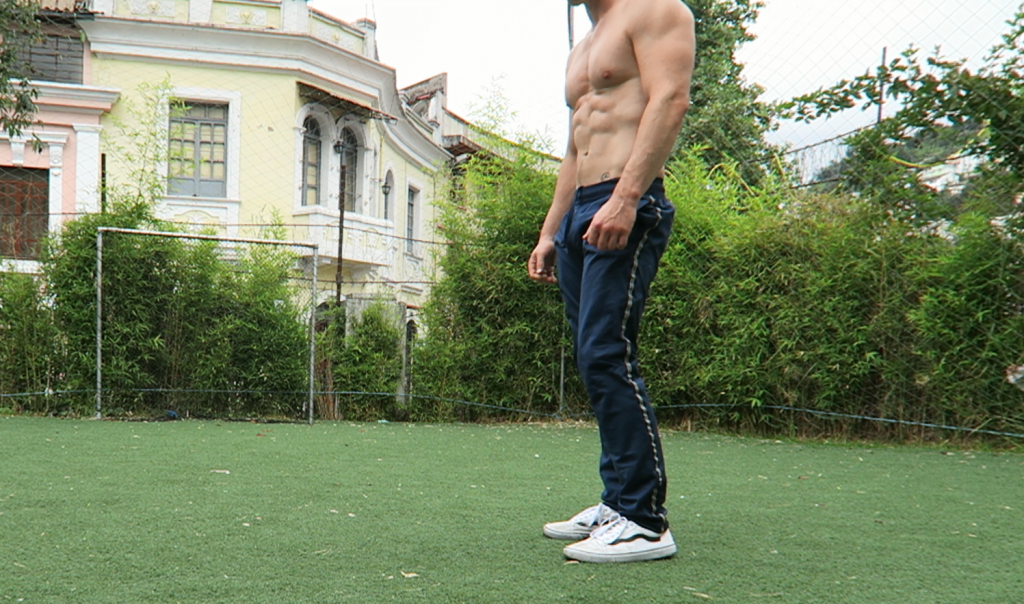 An empty stomach & high rep workouts are something to be experienced.
Now, when dinner time came around, that's where the fun really started.
Monday nights were a feast to behold.
I would eat the equivalent of 3-4 meals in one sitting. Never forcing food, but always eating to complete satisfaction and making people around me scratch their heads in unbelief.
"You're going to eat all that?"
"Yes."
So after a few months of enjoying my magic Mondays, I dreaded not having that edge the next day.
I didn't look forward to going back to a more "normal" routine (I never eat breakfast, but still…).
So I decided this is it for me.
One meal a day, at night. Done.
And though I considered the possibility of losing muscle or strength on this new style of eating… it never happened.
Quite the opposite.
After a few weeks, I was actually eating more total calories. I was putting away more food within 2-4 hours at night than when I was following a more conventional routine.
Why? For one, my activity levels were obscenely high as I had nearly limitless energy during the day. But regardless, my body was simply asking for more fuel and I happily obliged.
And what I noticed over the following weeks was that I could easily eat enough to get stronger and put on muscle on one meal a day.
And that's what it boils down to.
To build muscle tissue you must train your balls off in the gym and eat sufficient calories to fuel recovery and growth.
This is whether you eat 1 or 10 meals a day.
Not eating multiple meals throughout the day, however, allowed me to increase calories without suffering from bloating, lethargy and, I believe, excess fat gain.
Very effective routine for me, and something I knew I could easily sustain for the rest of my days.
There are some caveats, though.
The same discipline you need to have with your training you must have with your diet.
The discipline to abstain from food is one thing. The discipline to eat enough high-quality calories in a short amount of time is another.
And I gotta be honest with you.
I've never seen anyone with a bigger appetite than yours truly. Never seen anyone, habitually, put away so much food in one sitting.
And make no mistake. I NEVER force-feed.
I never eat more than I can comfortably stomach. I eat to satisfaction. No more, no less.
I know what you're thinking.
How do you eat like a pack of starving hyenas every night without gaining an ounce of body-fat?
Simple.
You don't eat the standard 3 meals (+ snacks) a day. You don't eat every couple of hours to "stoke the metabolism".
During the day, it's water, coffee and maybe a piece of fruit or a sip of freshly squeezed juice. That's it.
And in my experience and grasp on the subject, this is the real deal.
My performance, mental and physical, doesn't fluctuate anymore. There are no highs and lows.
I'm always steady, always ready to go.
I'm not distracted by food (or hunger) anymore.
And this is a performance edge, this is a quality of life no money can buy and no magic pill can deliver.
Building Your Metabolism Through Fasting
Now, I didn't just start eating 3000+ calorie meals yesterday.
I built my metabolic engine up over time to a point where it demands a large amount of fuel.
I need to eat a considerable amount of food to maintain my weight and operate at 100%. In fact, if I don't compensate properly a few nights in a row I start to fade.
Nothing a hearty dinner can't fix, but it's something you need to be aware of if you're going to play around with a similar set-up.
Today's dinner is tomorrow's performance. 
So that one meal I eat (more like three-meals-in-one) has to provide sufficient energy and nutrients to fuel the next day.
Enough protein, enough fats, and a boatload of carbohydrates.
Most of you reading this, however, have developed lil baby appetites over years of eating a standard diet.
You cannot stomach enough food in one sitting to last you an entire day (or two).
Not a big deal?
Not until you realize that a weak appetite equals a weak metabolism with compromised fat-burning and muscle-building capacity.
Your ability to efficiently and effortlessly process large amounts of food is paramount.
But just as you can train yourself to lift more weights and endure harder workouts, you can train and build up your metabolism to a point where it consumes and burns (a lot) more fuel.
To a point where you eat like a fat pig and look like a statue carved from granite.
High metabolic rate is more than just the number of calories you burn every day.
A high metabolic rate means more muscle and less fat on your body. More energy and less fatigue. Better mood and cognitive function.
In short, better quality of life.
Careful now.
You do not crank up your metabolism by eating 6-8 birdshit-sized meals every day, doing silly "fat-burning" workouts, or taking the latest-greatest supplement.
You build your metabolism primarily by two means:
1. Eating BIG, and
2. aggressively ramping up your activity levels.
Are You A Food Addict?
People with weak appetites are lazy.
They have to be.
You see, if you eat like everyone else, you don't have "energy to blow". You've essentially conditioned your body to conserve energy and not waste it.
Hence, the sedentary lifestyle and sitting on your butt all day.
Modern diets with their frequent meals enslave us to food. We're always on the outlook for the next meal, snack, the next sugar hit.
Most people today can hardly go 3-4 hours without food (and without suffering a nervous breakdown as a result).
They are food addicts, crippled by their inability to control their appetites.
Listen.
You must break this insidious addiction.
You must, under any and all circumstances, refrain from stuffing your face every waking hour.
Stop eating like everyone else unless you want to look like everyone else.
And no, you don't have to fast all day to make this work.
Start by omitting breakfast (the worst meal of the day) and having your first meal at lunchtime/in the afternoon.
In other words, go for 5-8 hours after waking without food. Drink water, coffee, or tea, but stay away from all calorie-containing beverages during this period.
This alone will have a massive impact on your ability to get and stay lean. Furthermore, you will, perhaps for the first time in your life, know what true energy feels like.
And that's without changing what you eat or how much.
Over time you can stretch your fast longer and see how that affects your body and day to day performance.
You're telling me this is too hard?
This is a baby fasting routine I consider the bare bare minimum for anyone interested in losing weight and regaining control of their body.
The first couple of days might be a little rough for serious food addicts, but your body will adapt very quickly if given the chance.
"But won't I waste away if I'm not eating for long stretches every day?"
No. Not if you follow the instructions outlined here.
How To Build Muscle on One Meal a Day
Let's get this straight.
Building muscle on one meal a day is absolutely possible (so is getting fat on one meal).
I firmly believe, for many of you, it will actually yield better results than a traditional muscle-building diet.
As mentioned previously, in order for your body to synthesize muscle tissue you must:
Provide the stimulus for adaptation (= train your butt off)
Eat enough to support growth and recovery
These are the fundamental, non-negotiable principles. The specific methods you choose to apply, however, are largely up to you.
Now, the questions that arise are: Does fasting interfere with your ability to train hard and stimulate growth? And can you eat enough food to fuel the build-up of lean tissue in a limited timeframe?
Trial and error will answer those questions for you. Get busy.
Personally, I train fasted and eat my meal after the day's work and training are successfully completed. I might indulge in a piece of fruit before my workout, but for the most part, I train on empty.
You can experiment with a small meal 2-3 hours pre-workout and your main meal after. Or go in on completely empty and see how that treats you.
In any event, make sure to consume enough energy and a proper balance of nutrients when you do sit down to eat. Fasting all day and undereating at your meal times is a recipe for disaster.
Never confuse fasting with starvation or deprivation. Yes, it can be applied as a highly-effective weight-loss tool, but fasting is much more than that.
Train your body to go without food for extended periods (the fasting duration is up to you and your individual goals), but compensate properly at the right time.
Throw away your plastic dishes and eat big, but eat less often (1-2x/day). Load up on high-quality grub and eat to satisfaction.
A few weeks into this routine you will know precisely how much you need to eat to look and feel like a million bucks every day. And how much fuel you require to maximize strength and performance in the gym, without getting fat.
Monitor your progress!
Keep a journal. Take notes on your day-to-day development. Log your scale weight and look in the mirror.
Do not chronically deprive yourself and never habitually go against your instincts.
Above all else, never accept the status quo without digging deeper.
I cannot tell you how often I'm confronted with disproven myths like:
"But I need to eat every couple of hours to keep my blood sugar stable…" (No, you don't)
"But fasting will crush your metabolism…" (No, it won't)
"But you need to eat before training to have energy…" (Nope)
"But you will lose muscle if…" (No, no, no)
Do you really need to eat protein every couple of hours to build muscle? How does the body compensate for periods of limited fuel availability? Can you actually build muscle and burn fat at the same time?
Time for you to find out.
V
Ask yourself, how much more of the conventional wisdom is purely fictional?
Made up to make a quick buck?
And how do you really lose fat, build muscle, and transform your body?
It's time to set the record straight.
The strategies and tactics in this program have transformed hundreds of people (check out these testimonials).
Now more than ever, you have to take charge of your health and performance. Get on the program today.