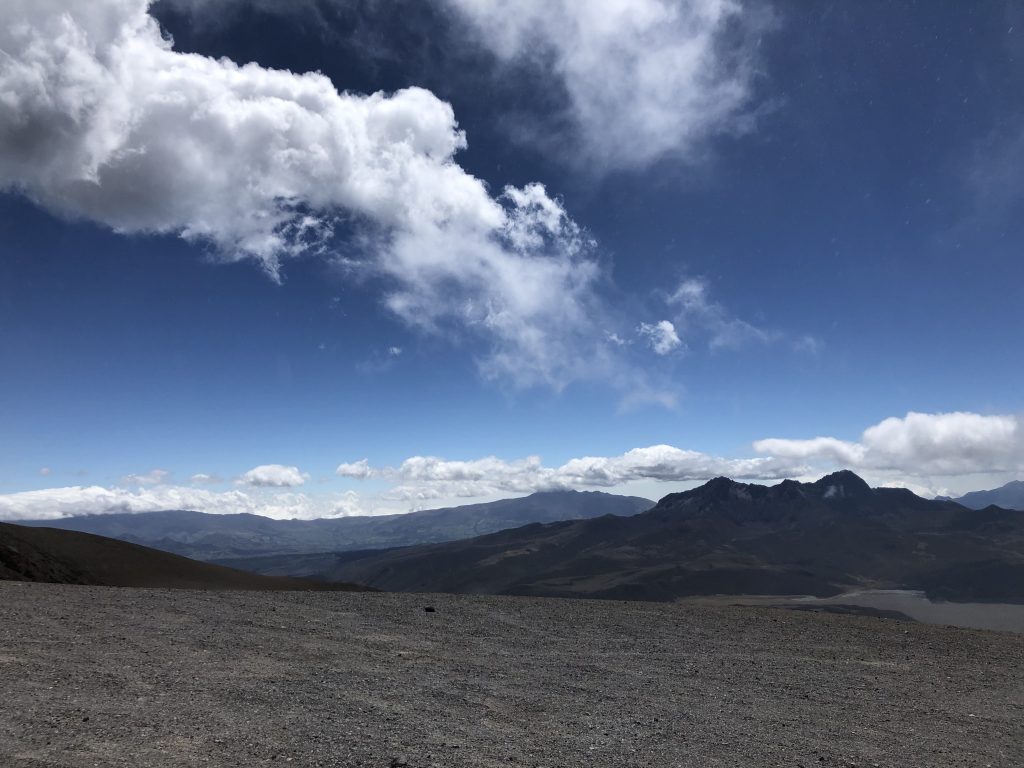 I've been traveling through Ecuador and Peru these past couple of weeks.
If you follow me on Instagram, you know what's up.
It was an unbelievable experience. Unforgettable times with my family.
But it's good to be back. Back home.
As soon as I left Lima, Peru (with the shittiest weather I've ever seen anywhere) and got out of the airplane in Quito I was immediately greeted by blue skies and sunshine.
The snow-covered Cotopaxi was smiling down on me as I was soaking in the mesmerizing beauty of the landscape.
Yet again, I was reminded how much I love this place.
People have been asking me why Ecuador? Why Quito? Why South America?
Truth is, I don't know.
All I know is that I feel at home here. More so than I ever did anywhere else.
The weather, the people, the food, the coffee, the women…
This is my home.
People will not always understand you. They will not always get you.
In my case, they hardly ever do.
Doesn't matter.
Their approval means nothing to you and your path in life.
What they say, think, and do holds no power over you.
You're on your own trajectory. Act accordingly.
Be deaf to their fear-driven advice and their "well-meaning" comments. The only one you should go to for advice is yourself.
Start listening to your guts (and nuts).
Intuition, baby.
That is truly the best advisor, the best counsel you'll ever get.
Because in the end, it's on you.
You're on your own.
Tell me, who are you going to run to in the face of uncertainty, fear and adversity?
Nobody.
It's just you.
You have to call your own shots and make peace with your decisions. You have to trust in yourself.
Trust. Yourself.
When people tell you you're crazy or you're not doing what you "should be doing",
rest assured that you're on to something big.
If you know in your heart you're doing the right thing, you're doing what you MUST do, f**k what they say and roll with it.
You're not here to please other people. You're not here to fit in.
You're here to become the person you were destined to be.
You are here to become the ultimate version of yourself.
It was only after I stopped listening to other fitness authorities, that I figured out what worked for me and I was able to get in the best damn shape of my life.
It was only after I stopped paying attention to what everybody around me did, that I saw what I needed to do and turned my life upside down.
It was only after I stopped listening to the noise, that I could hear destiny whispering in my ear.
I'm not here to blend in. I am here for greater things.
And so are you, my friend.
Trust in yourself and go your own way…
or at least have the decency to keep your mouth shut around individuals on the climb.
Until next time.
V
Become A Man Of Action!
Get LEAN MACHINE 2.0 today and unleash your ultimate self.
No more excuses. No more wasted opportunities.
Learn how to eat, train and live to become a real-world superhero.
The time is now.