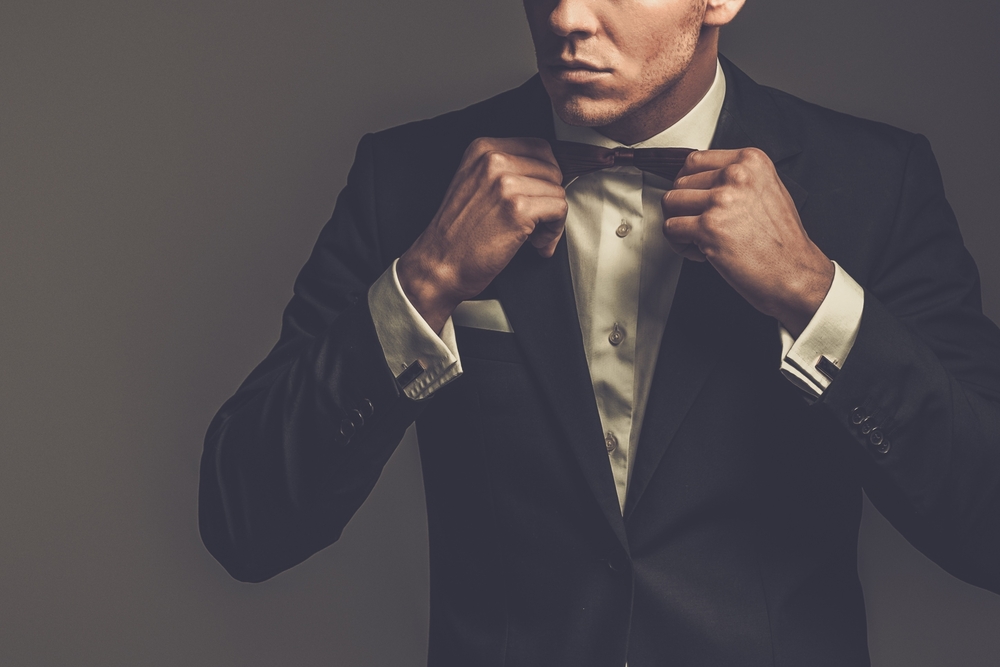 We live in an emasculated world.
This is not some random macho drivel, this is a well-researched fact. The average male's testosterone is rapidly declining, while his estrogen levels are shooting through the roof.
Erectile dysfunction, infertility, and cancer of the reproductive organs are more prevalent today than ever before in human history. Something's off. And your hormones are at the root of the issue.
Now, you might be thinking this doesn't concern you. It does.
Why your hormones matter
Hormones dictate how you look, feel, perform and live your life.
If you're always low on energy, lack confidence, suffer from cognitive impairments ("I don't know which words to use…"), and have the sex drive of an 85-year-old, your quality of life will inevitably be in the gutter.
A whacked hormonal profile also makes it next to impossible to build the body you want. If that weren't bad enough, hormonal issues are associated with increased rates of type 2 diabetes and all-cause mortality.
Signs of hormone imbalance:
Anxiety
Chronic fatigue
Depression
Low libido (no sexy time)
Impaired cognitive performance (thinking, speaking, learning)
Inability to build muscle
Stubborn body fat (esp. in lower abs/back and chest area)
If you suffer from one or more of the above symptoms, you might be dealing with a hormonal issue. No need to jump on drugs, however. With a few strategic lifestyle tweaks and modifications, you can reset your system within a couple of months.
But you'll have to switch some things around. No more processed, glow-in-the-dark food. No more after-work couch marathons. No more jogging to "get lean" (jogging is for pussies). And no more complaining and feeling sorry for yourself (get your shit together).
If you want to see what this life truly has to offer, you must do what others refuse to do.
Your diet and lifestyle have the biggest impact on your health, but there are additional strategies to help maximize hormonal prowess and turn you into a real-life superhero.
In this article we'll focus on the following hormones and their strategic manipulation:
Testosterone
Growth hormone
Cortisol
Testosterone: The Big T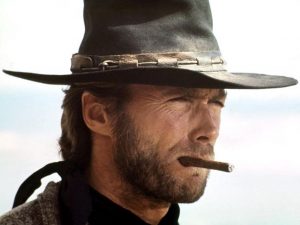 Testosterone, the principal male sex hormone, is responsible for a host of physical and mental effects in the human body (in both genders).
The big T favorably alters body composition, increasing lean mass and reducing fat mass.
Testosterone is also a powerful mood and cognition booster, proven to combat cardiovascular disease, cognitive decline, and osteoporosis.
So who in their right mind wouldn't want a healthy dose of testosterone coursing through their veins?
But before you run to your doc's office to apply for testosterone injections, pills or creams, hear me out. You can enhance your T-levels without the use of synthetic chemicals, drugs or supplements. Side-effect free, the way nature intended.
What causes low testosterone?
Aging, chemical exposure, micronutrient deficiencies (= processed food diet), and excessive alcohol consumption lower androgen levels. Overtraining is also notorious for shattering your testosterone.
But the biggest hormonal disruptor, by a long shot, is your gut.
The aromatase enzyme (produced primarily in your fat cells) takes your precious testosterone molecules and converts them to estrogen in a process called aromatization. Excess estrogen in the male body promotes the accumulation of body fat, the loss of lean mass, prostate enlargement, erectile dysfunction and a host of effects you might want to avoid.
Get high.
Remember the last time you felt so good you wanted to hug the world (yes, even the bastard that flipped you off at the intersection) while doing a triple backflip at the same time?
That my friend is dopamine at work. This neurotransmitter strongly correlates with your T-levels.
If you're always tired, anxious, suffer from mood disorders, or just don't feel like doing anything, your dopamine (and testosterone) levels are likely low.
No dopamine= no energy, no confidence, no sex drive, no life.
So how do you increase dopamine levels?
Consume foods rich in tyrosine (i.e. eggs, cheese, dark chocolate), increase your zinc intake (more on that later), drink coffee, have sex, listen to music (I'm not even kidding), start setting goals (and crushing them!), and most importantly, focus on improving your testosterone levels.
Growth Hormone: The fountain of youth
Growth hormone (GH) and dopamine synergistically boost cognitive performance, energy, and virility. GH also has powerful anti-aging, tissue repair, and fat-burning properties.
In today's sedentary and overfed society, however, most people are chronically deficient in growth hormone.
Growth hormone levels are highest post resistance training, during sleep and the early morning hours. Most individuals suppress their growth hormone by being sedentary and eating perpetually throughout the day.
The hormone insulin is a GH antagonist. Every time you eat, you drive insulin up which suppresses growth hormone.
But you need to eat. And if you're involved in intense resistance training, you're going to (occasionally) have to eat a lot.
Eat at regular meal times (3-4 meals/ day) and stop stuffing your face every waking hour. Give your body enough time between meals to recoup and reset itself.
If you're overweight, you might also want to look into intermittent fasting, as it has been shown to powerfully augment GH secretion in human subjects.
Cortisol: The not-so-bad guy
Cortisol is a glucocorticoid produced by the adrenal gland. It's the body's most prominent stress hormone and shares an inverse relationship with testosterone concentration.
Similar to growth hormone, cortisol rises and falls in a wave-like manner.
Good 'ol cortisol has an affinity for munching away at your muscle tissue while increasing the accumulation of (stubborn) body-fat. That is why bodybuilders cringe every time they hear the name cortisol. And they do have a valid point. Left uncontrolled, cortisol may wreak havoc on your hormonal balance and overall health.
Sounds bad, right? Cortisol is not the enemy, however.
Without cortisol, you wouldn't be able to handle life. Without it, you wouldn't make it out of bed in the morning (it's the spike in cortisol that gets you up and going strong) and you wouldn't be able to deal with stress of any kind.
But we want acute rises in cortisol (i.e. during exercise), we do not want chronically elevated levels caused by stress, overtraining and systemic inflammation.
Poor food choices, chronic overeating and/ or overtraining will keep cortisol levels perpetually elevated, tanking your immune system, your ability to perform and recover between training bouts (here's how you avoid this).
Cortisol competes with testosterone, as they are both synthesized from cholesterol. You want to tip the balance towards testosterone synthesis by controlling your body's stress levels.
"De-stress" by eating a varied, nutrient-rich diet, following a sound fitness regimen, getting enough sun exposure and sleeping like a baby. Relaxation techniques and meditation have also been shown to lower cortisol levels.
Get lean.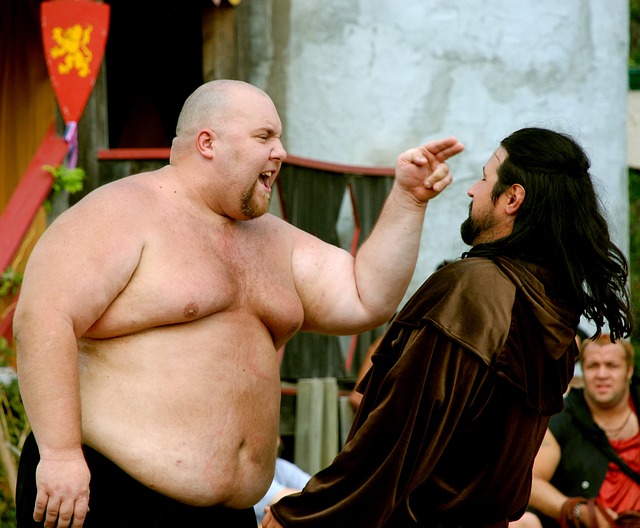 A high body fat level is associated with elevated cortisol, lowered testosterone and suppressed growth hormone.
Being fat is a lose-lose-lose situation, no matter how you look at it.
In overweight males, calorie restriction and weight-loss massively improve testosterone levels. There is no single health strategy more powerful than losing excess weight and maintaining a lean body.  Truth is, walking around at a healthy bodyweight will take care of most hormone-related health issues.
Healthy bodyweight doesn't imply you're "6-pack lean". There are many skinny guys out there sporting the hormonal profile of a baby puppy.
Nevertheless, if you're overweight, your system will never reach peak capacity.
Address micronutrient deficiencies
People always look at me strange when I give away my supplement "secrets".
Magnesium. Zinc. Done.
Forget test-boosters, amino acids, pre-workout supplements, fat-burners and the like. 99% of the products sold in supplement stores and gyms are absolute garbage. Stick to the basics.
Why do I hold minerals and trace elements in such high esteem?
Because I've experienced firsthand what they can do for overtrained and/or malnourished individuals. They have such a profound impact on human physiology that I'm baffled nobody in the game talks about this stuff.
But then again, no I'm not. There's no money to be made selling vitamins and minerals.
"I eat healthy, why do I need to supplement my diet with stuff?"
Good question. And to be honest, I don't have a definitive answer for that.
A widespread theory is that today's soils are lacking essential micronutrients such as selenium, magnesium, iron, boron, chromium, calcium and copper. Industrial farming depletes the soils on which we grow our food. On top of that, food processing is further stripping our diet of valuable nutrients. We are consuming more food but getting less nutrition.
Trends like veganism, low-fat, low-carb diets and other fads further exacerbate the issue by limiting nutritional variety and density.
If you're exercising intensely, you're also losing minerals through sweat. Athletes have much higher requirements for essential nutrients, and this becomes a serious issue once they start restricting their energy intake for competition or vanity.
Chronic stress further depletes your nutrient resources. You can, however, correct existing deficiencies by adopting better habits. Your first line of defense is your nutrition. If you're consuming a varied diet and sufficient energy (!) for your needs, supplementation is likely unnecessary. Aim for 5-10 servings of (preferably organic) vegetables and fruits every day.
I know. Old news. Very powerful health strategy nonetheless. Your mommy was right when she force-fed you spinach and broccoli.
In addition to eating your fruits and veggies, I highly recommend you get your micronutrient levels checked once a year and start addressing existing imbalances. If you're a hard training individual or eat a less than optimal diet, you're likely deficient in magnesium, zinc, selenium, b-vitamins, and maybe a handful of other micronutrients.
How much do you need for optimum performance? Check out this guide to proper supplementation.
More is not always better
Chronic activation of hormones such as adrenals and stress-related hormones without proper rest may waste all available reserves and lead to adrenal exhaustion and hormonal insufficiency.
It's not about pumping out as much testosterone or growth hormone as possible. As with everything, balance is key. There are unpleasant side-effects associated with massively elevated hormone levels. Stick to natural remedies and you won't run into these issues.
In most cases, fixing an underlying issue (i.e. addressing a zinc deficiency) will readjust the entire system. If, for example, you suffer from low testosterone as a result of low thyroid functioning, increasing your thyroid output will automatically improve your T-levels.
How to balance your hormones naturally:
I realize this is a lot of information to process.
Understand that hormonal balance is a result of good lifestyle choices. It's not rocket science. Try to do more things right and fewer things wrong instead of obsessing over isolated factors, and you will see dramatic improvements.
Now go get your hormones in check and start living a life Clint Eastwood would approve of.
Thank you for reading
Victor
Resources:
Cherrier MM, Matsumoto AM, Amory JK, Ahmed S, Bremner W, Peskind ER, Raskind MA, Johnson M, Craft S. (2005). The role of aromatization in testosterone supplementation: effects on cognition in older men. Neurology. 64:290–296.
Driskell J. (2006). Summary: Vitamins and trace elements in sports nutrition. In: Driskell J, Wolinsky I, editors. Sports Nutrition. Vitamins and Trace Elements. New York (NY): CRC/Taylor & Francis; 323-31.
Hofmekler, O. (2008). Maximum Muscle, Minimum Fat. North Atlantic Books.
Munck, A./ Naray-Fejes-Toth, A. (1994). Glucocorticoids and stress: Permissive and suppressive actions. Ann N Y Acad Sci 746: 115–130.
Simmons PS, Miles JM, Gerich JE, Haymond MW (1984). Increased proteolysis. An effect of increases in plasma cortisol within the physiologic range. J. Clin. Invest. 73 (2): 412–20
Vendelbo et al (2010). Exercise and fasting activate growth hormone-dependent myocellular signal transducer and Activator of transcription-5b phosphorylation and Insulin-like growth factor-1 messenger ribonucleic acid expression in humans. Journal of Clinical Endocrinology and Metabolism. 95(9): 1-5
Woolf, K./ Manore, M.M. (2006). B-vitamins and exercise: does exercise alter requirements? Int J Sport Nutr Exerc Metab. 16:453-84