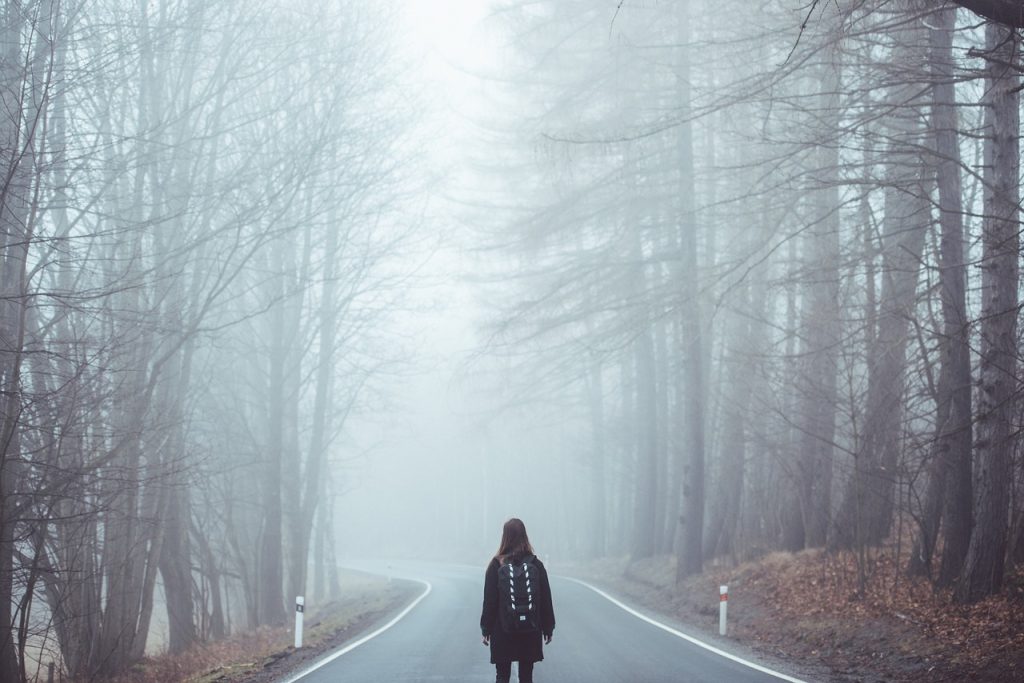 It was business as usual at the time.
Half an hour after eating a meal my energy hit rock bottom and I couldn't focus for shit. The words I'd be looking for would escape my mind. I felt fuzzy and tired.
And for the next 2-3 hours, I was a mere shadow.
This went on for several years. Brain fog had become a daily companion. And no, I wasn't eating junk food. I was eating a supposed "healthy diet".
Little did I know back then that eating healthy means absolutely nothing.
The idea of improving brain function was always of interest to me. Partly because I quickly realized how big an impact it had on my days and partly because optimal brain function is one of the key elements of human performance.
I don't care how big your arms are. If you're weak cognitively, you'll get eaten alive.
The High-Performance Brain Solution
Neurological disorders such as Alzheimer's and Parkinson's disease have reached epidemic proportions with over 48 million people today suffering from Alzheimer's disease alone. And according to the research, things aren't looking so hot as Alzheimer's rates are expected to triple by the year 2050.
What causes this rapid degeneration of our brains?
Compared to the west, people in Asia have much lower incidences of Alzheimer's, Parkinson's and related neurodegenerative diseases.
They also eat considerably less than people in Western Europe and the United States (1600-2000 vs. 2500-3000 calories/day). Interestingly enough, as soon as they start adopting a western diet with the concomitant bump in total energy intake they suffer the same fate as the people in the west.
Apparently, diet is a key player here.
There are more neurotransmitters in your gut than your brain (the gut is also frequently referred to as the "second brain"). And when your digestive system is under attack, it leaves its mark on the brain.
But it's not just what you eat. In fact, nothing is worse for your body and brain than chronic overeating.
Habitually eating above your body's energy requirements lowers your brain's resistance to stress and aging. Brain cells become lazy, weak and dysfunctional in times of gluttony.
The problem? In modern societies, people overeat every day.
The key to optimizing brain function is not to adopt a silly new diet or supplement regimen. The key is to eat less.
1. Eat less (and occasionally more)
"Overeating is one of the greatest curses of the race." – Orison S. Marden
When I started cutting back on the amount I ate (number of calories) my brain fog lifted seemingly overnight. Now, keep in mind, I didn't change what I ate, only how much. And that is the key.
You must not overeat. Let me rephrase that. You must know when to overeat.
While lowering the amount of food you eat on a daily basis will massively improve your brain function in the short-run, you certainly cannot "diet" or restrict yourself every day. Not unless you want to end up anxious, irritable, weak and looking like a vegan activist.
Over millennia humans adapted to periods of varying food availability. We are very well equipped to deal with food scarcity.
Unfortunately for us, however, we cannot handle a chronic excess of calories. In fact, being overfed is the single biggest detriment to our survivability.
For the first time in human history, more people today die as a result of overeating than undernourishment.
But rest assured that if you do what "everyone else does" (i.e. eat like a pig and never move a muscle) you will die cognitively long before you actually bite the dust.
Your diet is your first line of defense. Eat less. And occasionally eat more.
Cycling calories is nothing new in the fitness and performance community. Bodybuilders and strength athletes have been using variations of calorie cycling for decades. Say what you will about bodybuilders, but they do have a better understanding of nutrition than most diet and health "experts" out there.
And though you will notice radical improvements in body composition following this strategy, this isn't just another weight-loss protocol, this is a human performance protocol.
Calorie cycling is the most powerful performance-enhancing tool I've come across in the last 15 years of studying the game. Re-read the last sentence.
We can talk all day about how acute calorie restriction increases brain-derived neurotrophic factor (BDNF) and neuronal plasticity or how eating less boosts growth hormone and mitochondrial ATP synthesis while decreasing insulin levels and inflammatory cytokines in the body, but that would all be meaningless.
Bottom line is it works, and it is how you evolved to eat.
Here's how I used calorie cycling to rejuvenate my brain and supercharge cognitive function:
I restricted calories for 2-4 consecutive days (= eating approx. 300-600 calories below maintenance) followed by 1 high-calorie day. High-calorie days weren't "cheat days". I simply made sure to eat to complete satisfaction without holding back. That's right, on 1-2 days a week I ate as much as I wanted.
The results I had doing this were mind-blowing. And to this day, I follow a variation of this protocol.
Even when putting clients on a massive weight-gaining regimen, I have them eat less for 1-2 days a week, to reap the benefits of calorie restriction. Undereating is a must regardless of your health or athletic goals. But so is (occasionally) eating more.
In times of gluttony and global obesity, it seems reckless to recommend regular overeating. But here's what we need to understand: Humans are not programmed for moderation. We're not designed to "eat less and move more". When food is available, we want to eat it. Even if it kills us.
And this is precisely why chronic dieting and food abstinence leads to metabolic adaptation and weight regain. But instead of blaming evolution for your perpetual "hunger" (you don't even know what true hunger is) and inability to keep the love handles off, take matters into your own hands. Make the laws of nature work for you instead of becoming another "victim".
Building muscle for the sake of being big was never my objective. If you want to maximize your work capacity (physical and mental), however, you have to press the metabolic gas pedal intermittently by eating more calories and, specifically, more carbohydrates.
2. Consume the right brain fuel
Time for another flashback.
Last summer I was dieting for close to 3 months during the Building the Jason Statham Body YouTube series. And for a period of about 4 weeks, I brought my carbohydrates down in an effort to speed up fat loss.
What I noticed more than anything after lowering carbs is how my cognitive function nosedived. Simple tasks took much longer to complete, creativity was down and my brain was easily fatigued (not to mention that I hardly recovered from my workouts and needed an excessive amount of sleep to feel functional).
That comes as no surprise as your brain requires a lot of energy to perform (over 20% of your total energy requirements to be precise). And this is where the confusion arises.
If you've ever read up on brain health and cognitive performance, you've likely come across the recommendation to lower dietary carbohydrates or even follow a high-fat ketogenic diet, thus forcing your brain to use fatty acids (ketones) as a primary fuel source.
Nothing could be worse for brain performance. Low-carb diets are veritable brain killers.
Your brain runs on carbohydrates (glucose to be specific). Without an adequate supply of glucose, you cannot function at 100% regardless of what low-carb "experts" are telling you. If you want to be sharper upstairs you must let go of these industry gimmicks and fad diets, and start giving your thinking muscle what it needs.
When I realized I was slowly turning into a brain-dead zombie, I bumped my carbohydrates back up and noticed an immediate improvement in cognitive function. The difference was night and day.
Don't get it twisted. I do not advocate a high-carb diet (high blood sugar is as bad for your brain as low blood sugar). I advocate a non-restrictive approach to eating with sufficient carbohydrates for your individual requirements.
Choose predominately whole-food carbohydrates like fruit, whole grains, potatoes, and honey (real honey is a brain elixir) over industrial carb bombs like sugary cereals and candy. And whatever you do, never eliminate carbohydrates from your diet.
Instant brain reboot
Even if you do follow the above plan to a T, you will occasionally find yourself "stuck in molasses".
Here are some brain remedies that deliver instant results:
Go for a brisk walk while pumping some high-energy music
Drink a strong cup of coffee or tea
Consume some sugar (i.e. fruit or honey)
Walking is an incredible brain booster. It helps lower stress levels while improving blood flow to the brain. Go for a walk, preferably out in nature, and you will notice a massive improvement in mood, mental clarity and processing power.
If you don't have time for a walk, drop to the floor and do 2-3 sets of push-ups to exhaustion. This isn't quite as effective but gives you an almost instant boost in cognition.
A small amount of sugar (10-15 grams) will also alleviate brain fog immediately. Combine that with a strong cup of coffee for superior results (added bonus: regular coffee drinkers are less likely to suffer from both Alzheimer's and Parkinson's disease).
Carbs and caffeine will light up your brain like a Christmas tree. Use them strategically, not chronically.
"But, but… sugar is… bad!?"
No, silly. Sugar is an incredible performance enhancer if used responsibly. Sugar, like any food substance in the world, can only become a problem when chronically consumed in excess.
Don't be a victim to the dogma.
Go ahead, have an apple or some honey and a shot of espresso. If you want to live dangerously like yours truly, have a glass of Coca-Cola before workouts or mentally draining tasks. Your brain will thank you.
There are many additional brain strategies to consider like sleeping 7-9 hours every night, getting some sunlight (the daily D), and keeping stress in check. But you can read about those things left and right.
Rarely, if ever, will you hear about how calorie restriction can supercharge your brain, however. That's quite unfortunate as it is by far the most powerful strategy out there. Use it.
Speaking of powerful strategies, I am currently putting the finishing touches on LEAN MACHINE – The Ultimate Guide To Physical Transformation.
I spent 3 years creating the perfect physique transformation formula and I want Lean Machine to be the last piece of content you will ever need to get and stay in incredible shape.
No nonsense, no filler, only real deal tactics and strategies to get you lean 'n mean.
Santa's coming early this year as the book will be released very soon.  If you haven't already, sign up right now to be notified upon release.
And yes, you'll be able to grab your copy right here at livingleanandmean.com
GRAB YOUR COPY OF LEAN MACHINE NOW!
Talk soon, my fellow brainiacs.
Victor
Resources
Brookmeyer, Ron et al. (2007). Forecasting the global burden of Alzheimer's disease. Alzheimer's & Dementia: The Journal of the Alzheimer's Association, Volume 3, Issue 3, 186 – 191
Hernán MA, Takkouche B, Caamaño-Isorna F, Gestal-Otero JJ. A meta-analysis of coffee drinking, cigarette smoking, and the risk of Parkinson's disease. Ann Neurol. 2002 Sep; 52(3):276-84.
Magistretti PJ, Allaman I. A Cellular Perspective on Brain Energy Metabolism and Functional Imaging. Neuron, Volume 86, Issue 4, 2015, Pages 883-901
Mattson MP, Duan W. and Guo Z. Meal size and frequency affect neuronal plasticity and vulnerability to disease: cellular and molecular mechanisms. Journal of Neurochemistry, 2003, 84: 417–431.