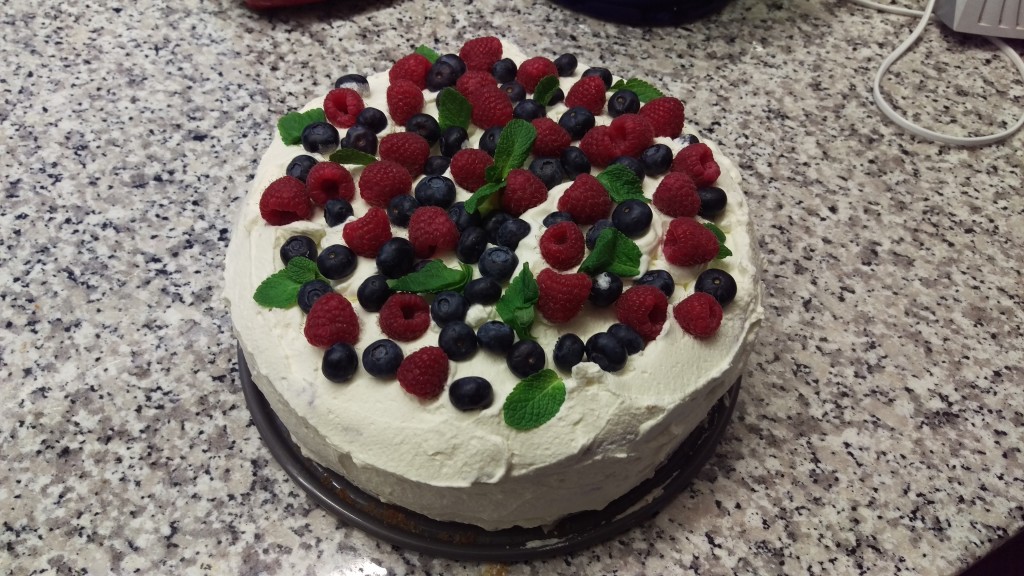 Not just that carefully cut silly excuse of a slice. The entire cake I mean… go on, enjoy it. Eat your heart out!
In this article we will look at the concept of cheat meals/ cheat days and the art of regulating the human metabolism through strategic overfeeding.
"Can I gorge on chocolate bars and pints of Ben & Jerry's while dropping weight?"
Absolutely.
"Can I do so while getting and staying healthy?"
Absolutely.
"So why isn't everybody indulging on a regular basis?"
Because this is a "luxury" very few can afford. Your body must be trained to benefit from short-term overfeeding.
"What about cheesecakes, are those allowed?"
Story of the cheesecake
I used to be strictly opposed to cheat meals or refeeds. I thought they were invented by overweight "experts" to try and justify their binge eating with scientific data. But I've become more open to the idea over time.
I don't believe a black or white perspective is helpful when analyzing this issue (any issue for the matter), and I've come to realize that, when done correctly, overeating may elicit beneficial metabolic effects.
Now before you reach for that raspberry cheesecake, take a moment to read and fully understand the principles behind this controversial concept. Eating hefty amounts of food is not recommended for the general (generally overweight) public. You need to "earn" that metabolic position to be able to eat an abundance of food and actually profit from it.
Overeating and your metabolism
For the average Joe overeating will only increase the likelihood of suffering from obesity, insulin resistance and metabolic syndrome. A lifetime surplus of calories is why most people shouldn't even remotely consider using cheat days to "spike" their metabolisms.
If you're overweight, physical activity and losing body-fat will give you that spike, not an extra serving of cheesecake.
With that out of the way, let's see what eating a massive surplus of calories can do for the lean and athletic individual. (Get your forks and knives ready)
Short-term overfeeding has been shown to boost metabolic rate in lean individuals. Lean being the keyword here. This is only until metabolic slowdown occurs. A short-term spike in calorie intake will speed-up metabolic rate, while a chronic surplus will lead to a decrease in metabolic rate and thus promote fat gain.
Intermittent overeating has also been shown to increase physical activity (nonexercise activity thermogenesis- NEAT). More energy to spare may lead to higher rates of activity (again, in the short-term). Interpersonal variability must be considered, however. This will not be the case for everybody.
When to cheat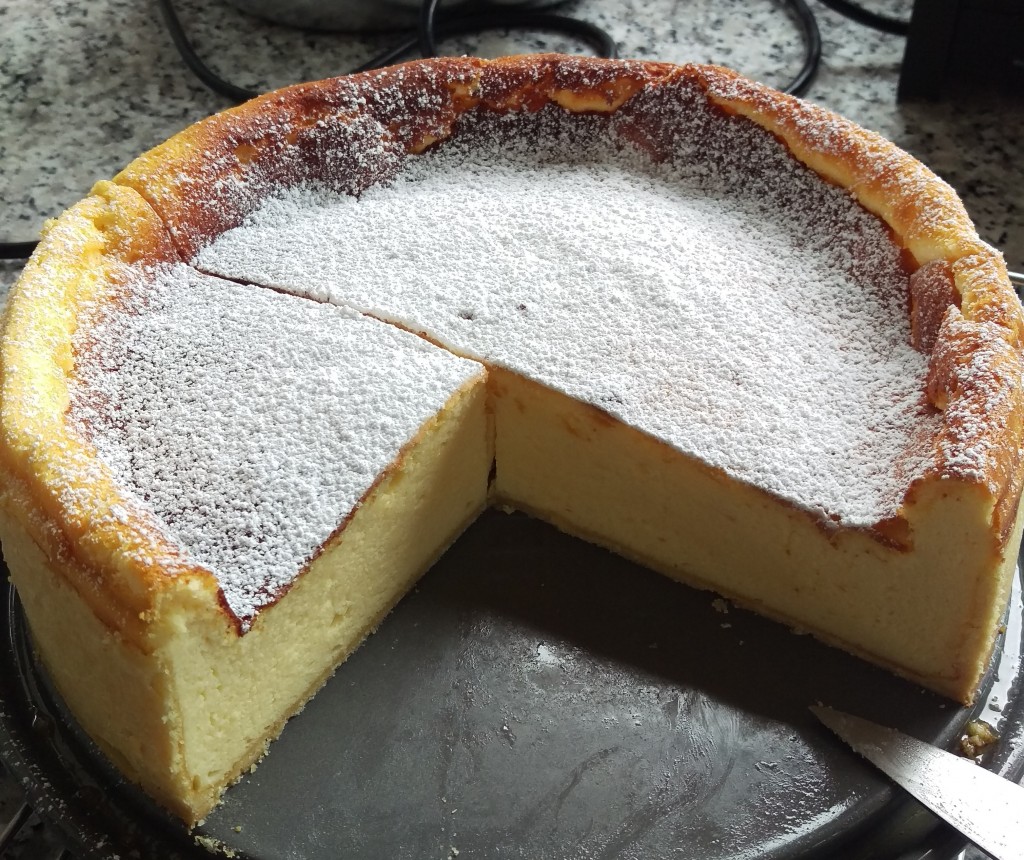 Prolonged dieting will inevitably lead to reductions in energy expenditure and basal metabolic rate (BMR). After you've reached a certain level of body-fat, your body will reduce the amount of energy you spend on a daily basis in an effort to avoid starvation.
It's not the dramatic crash women's lifestyle magazines will have you believe, but depending on the severity of the deficit it can become significant. That is also why I tell people to never go on crash diets or to massively cut down on food intake. Your body will make you pay for it.
Be honest with yourself.
Are you a gym rat, spending hours on end huffing and puffing on the treadmill and/or lifting weights 5+ times a week? Have you been restricting food intake (aka dieting) for months? Do you feel weak and flat (lack of muscle fullness, "pump") in the gym. Are you always cold? Do you suffer from low energy and low libido?
Cold extremities are a sign of a metabolic down-regulation. While not a bad thing in itself, if the energy deficit persists for months on end, you will suffer some unpleasant sides (I've been chronically over-trained for years, I know).
You need to be smarter about your training and your eating and you need to be real smart about introducing strategic overfeeds.
When NOT to cheat
For people with a broken relationship to food, cheat meals or days are a recipe for disaster.
If you're suffering from an eating disorder, I advise you to look for other ways to counter the metabolic slowdown associated with excessive training and dieting (these usually go hand in hand).
Instead of entering the next local hot dog eating contest, try to gradually increase the amount of food you eat on a daily basis until homeostasis is reached and you no longer suffer from the aforementioned ill effects.
Also, if you're struggling with diet adherence and day-dreaming about your next cheat, this isn't for you. Waiting and hating all week 'till cheat day? You're going to do more damage than anything. Psychologically and physiologically.
And remember this, if you're not lean and physically active, there's no way your body can benefit from overeating. You will only add extra energy where none is required, prolonging your fat-loss journey and setting yourself up for failure.
If, however, you're still with me, let's take a look at a few ways to make the most out of calorie spikes.
How to overfeed: Refeeds vs. cheat meals?
Nutrition and fitness experts often use strategic refeeds as a means to keep metabolic rate from dropping too low during weight-loss diets. These calorie "spikes" mostly emphasize whole food carbohydrates. The idea is to spike insulin and leptin levels in the body to counteract the catabolic effects of dieting.
Leptin, a vital hunger hormone is decreased in times of low food availability and fat-loss. A drop in leptin will raise hunger levels, as a natural response to the lowered energy intake. This can make dieting difficult to sustain after months of negative energy balance.
Out of all the macronutrients, carbohydrates have shown to increase circulating levels of leptin most profoundly. Hence the recommendation to focus on carbs (and keep fat intake low) when refeeding.
On the flip side, you have many people putting a heavy emphasis on processed, high carb, high energy foods (cakes, cereal, candy etc.) when overfeeding. The reason being that these junk foods raise insulin levels higher than whole foods and thus may halt catabolic activity. The combination of metabolic effects associated with this strategy, in turn, may de-stress and rebalance a "starving" metabolism.
There is also a heavy psychological component involved that must not be overlooked. After dieting strictly for months, cravings can and will build up over time. Especially if your diet is reduced to "clean" eating. The mental relief cheat meals/ days provide is a crucial component (maybe more crucial than the physiological effects).
We are not wired to diet. We are not wired to chronically restrict our calories. We're wired for survival first and foremost and being 6% body-fat is not in any way conducive to our ability to survive and reproduce.
Clean or mean?
My recommendation is this: If you're going to overeat, eat whatever the hell you feel like eating. Pizza, chocolate bars, burgers, donuts, cakes, ice cream, fried foods. Have it all and eat until fully satisfied (never force feed!). Don't bother counting calories or anything like that. For some people that'll amount to an additional 1000 calories per cheat, for others it will take an extra 6000 calories to promote the desired metabolic adaptations.
You'll probably wake up the next day feeling slightly groggy or hung-over even (make sure to stay hydrated!). That will pass, making way for feelings of satisfaction, vigor and pure bliss. Simply put: you'll feel like a million bucks.
The scheduled binge
Cheat meals or entire cheat days should not be scheduled or planned. From a physiological standpoint, this makes no sense whatsoever. You should overeat when a surplus of calories is needed by your body not when cheat day comes around.
Learn to listen to your body's feedback. Has your gym performance declined on your restricted calorie diet? Do you regularly feel tired, lethargic and cold (cold extremities and decreased body temperature)? Is your metabolism ready for a boost? Can you honestly gauge and interpret your body's signals without BS-ing yourself? If you're not sure, this isn't for you.
As you can see there are some desirable effects associated with strategic overeating. Do what you will with this information. But let me say this once more: You can't just stuff yourself without consequences if you're already chubby to begin with.
Your body needs to be at a low body-fat and in a prolonged (albeit controlled) energy deficit to benefit from feasting. Otherwise, you're just compromising your health and weight-loss efforts.
Cheater's checklist:
Already lean
In a calorie deficit for prolonged periods
Stalling weight-loss
Decrease in gym performance
Loss of libido
Cold extremities
Healthy relationship to food (!!)
If these apply to you, it might be time to strategically introduce higher calorie meals, even days into your regimen. But be honest with yourself. Are you really in a position to "cheat"?
Thank you for reading
Victor