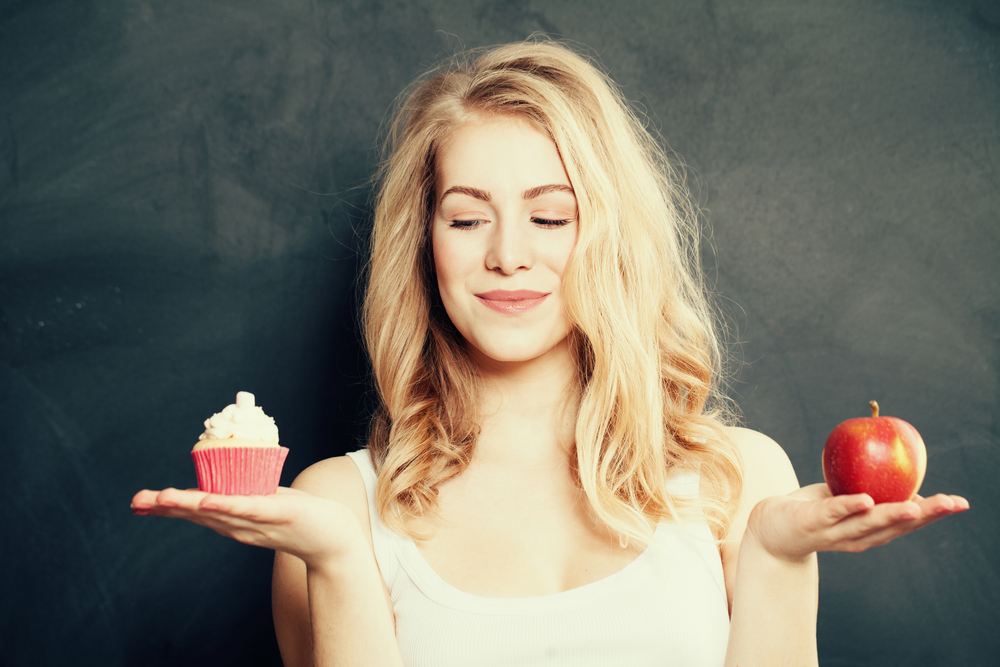 I've been dieting for the past couple weeks to tighten up for a new project.
Nothing crazy. I simply refocused on the foundations of "good eating".
What does that mean?
I started eating more protein, fruit and veggies, and less of everything else.
To keep calories in check, I minimized junk and other treats in my diet.
Don't get it twisted. I never eat bland, tasteless meals. Life's too short for bland, tasteless meals.
Irrespective of my current goals, I eat the stuff I enjoy in the right amounts for me. But eating high-protein, nutrient-rich meals doesn't leave a lot of room for useless filler.
Granted, I do sneak in the occasional Snickers bar, piece of apple pie or Gin Tonic. The foundation of my diet, however, is high-protein dairy, fruits, veggies and lean meats.
It's very basic, very repetitive and very effective.
What I noticed shortly after dialing in my nutrition, apart from getting leaner by the day, is I lost all cravings for junk food. Whenever I get offered cake, candy or other high-calorie treats, I easily push 'em aside.
Eating high-quality meals 3-4 times a day, I simply have no desire for any of that stuff (you know exactly what "stuff" I'm talking about here). My body is provided around the clock with everything it needs. Fat-loss is just a welcome side-effect of my routine.
And that's precisely how you make your diet work for you instead of becoming a slave to it. You make eating better part of your routine as you watch the cravings vanish within a few weeks. Easy.
Cereal Cravings Killer 
Do you struggle to eat "healthy" or stay on your diet? Are you fighting cravings left and right no matter what you eat or do?
You're not gonna make it.
You and I both know it's just a matter of time until you give in to the temptation. All that mental effort you're exerting at the moment is not going to be enough.
And there's a simple reason for that.
Your willpower is a very limited resource. At one point, sooner than later, it will bend to your cravings and you will find yourself devouring that greasy burger or that box of donuts you tried so hard to walk away from.
Don't make this a mind game. Don't rely on willpower to get you to your six-pack. It won't happen.
You gotta start putting the right habits into place. You gotta start changing your daily routine. You gotta start eating better.
I frequently use the term "better" in regards to dieting, because eating for fat-loss is eating better (unless you're going on one of those diets you read about in a glossy magazine).
Eating fewer calories, more protein, more fruits and veggies is better no matter how you look at it.
It's not the fact that you're eating less or eating more vegetables. It's the whole shebang.
It's the fact that you're now paying attention to what goes inside your body. It's the fact that you're not shoving in buckets of fried chicken while watching your favorite shows at night.
It's the fact that you're starting to treat your body with the respect it deserves. And that my friend, is where the magic happens.
Eating better kills cravings. Depriving yourself every day doesn't.
Eating more whole food protein, fruits and vegetables kills cravings. Eating a vegan, ketogenic or paleo diet doesn't.
Eating to build and sustain your body kills cravings. Eating according to a new guru or diet system doesn't.
Break The Cycle
Cravings are symptoms of poor nutrition. They are a result of habitually putting garbage into your body.
Eating highly-processed foods alters your gut bacteria and makes you crave more junk. Every time you eat processed shit food you're feeding and strengthening the bad bacteria in your gut. You're fueling their growth and as their number increases so does your desire for the wrong foods.
Break this cycle of fatness. One meal at a time. Here's how:
At your next meal, eat 30-50 grams of protein (i.e.  2 cups of cottage cheese, 1 can of tuna or 1 chicken breast), add a serving of fruit and vegetables. The rest is up to you.
Whether the protein is plant or animal-based or whether that fruit is an apple or an orange is up to you. Whether the meal is sweet or savory and whether you eat it at 7 or 8 PM is up to you.
The meal after that, you do the exact same thing. And the meal after that… you get the point.
Following these guidelines, you will not only kill cravings for junk food, but you will build a stronger, leaner and better body. That is a guarantee.
When your system is firing on all cylinders, the cravings disappear.
Start with one meal, then one day, one week, one month and before you know it your body is transformed and you're completely free of cravings.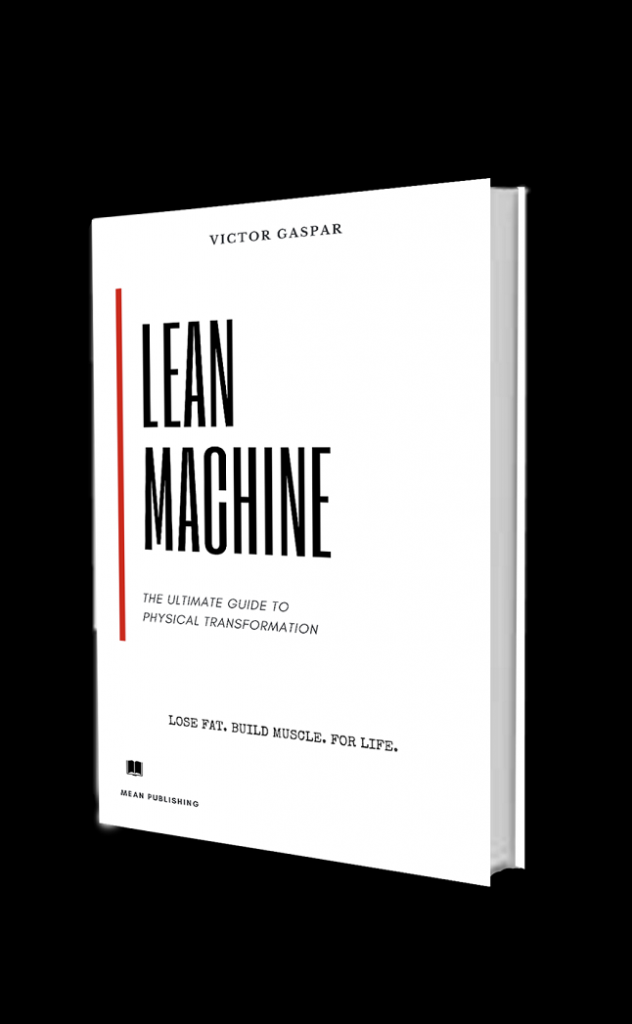 But it starts with one step. One meal. Make it count.
Tired of running around in circles and not getting the results you want? Grab your copy of LEAN MACHINE – The Ultimate Guide To Physical Transformation.
Lose fat. Build muscle. For life.
Thank you for reading
Victor